Welcome To Kelly
Green Lawncare
Kelly Green Lawncare was founded and is owned by Mike Kelly, someone who understands the science of plant cultivation and has earned a degree in horticulture.
We've been serving this area since 1993 and we're one of the few service providers in the area who is licensed by the Texas Department of Agriculture and the Structural Pest Control Board. The quality and value of the service we provide is second to none. We really do go the "extra mile" for our customers!
Call Kelly Green Lawncare to stop weeds in their tracks. We'll put down a pre-emergent to stop weeds from sprouting, plus post-emergent and broadleaf controls for weed problems. We'll also give you a quote on a full-service plan to keep your yard green and keep weeds under control all year with no binding contracts.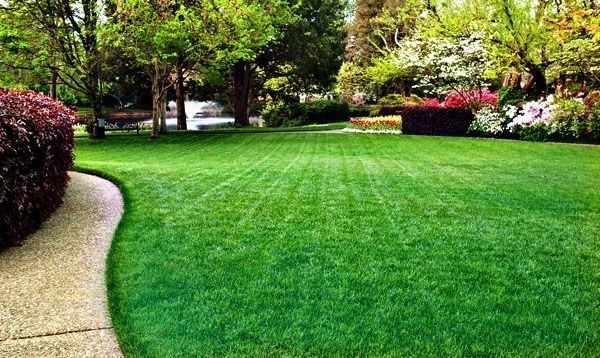 Welcome To Kelly Green Lawncare
Kelly Green Lawncare was founded on the idea of knowledge and teamwork. We make sure each member of our team understands best practices.
Our company pays special attention to the details of our work to ensure the complete satisfaction of each client.
At Kelly Green Lawncare, we pride ourselves on providing the best weed control and fertilization practices available.
We use the best product on the market, which is why we offer a full year's guarantee. We service the entire property to ensure complete fire ant control.
We offer a variety of fertilizers to meet the specific needs of your ornamental trees and shrubs. We also provide insecticides and fungicides to keep your shrubs and ornamental trees disease and insect free.
Our Perimeter Pest Control program helps to create a barrier around the exterior of your home that prevents insects from getting inside.
Aeration allows oxygen, water and nutrients to penetrate deep into the root zone layers of your grass. This makes our applications and your watering much more effective.
Why Let Kelly Green Maintain Your Lawn This Year?
Professionally Trained And Licensed Personnel
No Need To Hassle With Mixing Or Storing Chemicals
Use Your Time To Do The Things You Enjoy
Enhanced Overall Property Value
No Guessing As To What Materials To Use On Your Lawn
Fully Insured And Guaranteed Results
Weed & Pest Identification
Click Here To Learn More About Broadleaf Weeds.
Click Here To Learn More About Grassy Weeds.
Click Here To Learn More About Insects.
Check Out Our Reviews Online